The Funk History Center
(Including the Southeastern Indian Museum)
Reinhardt University - Waleska, Georgia
---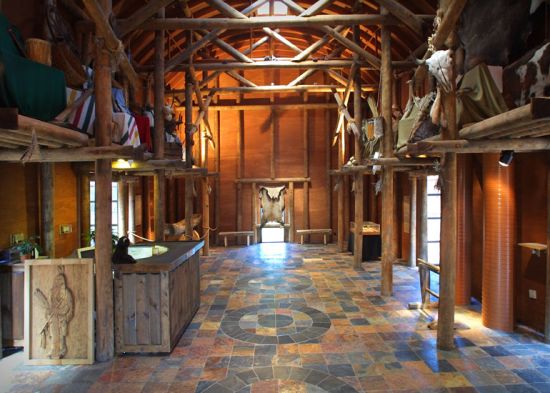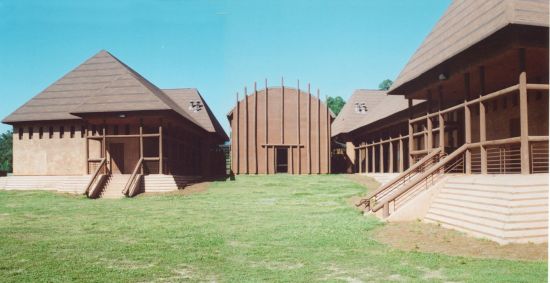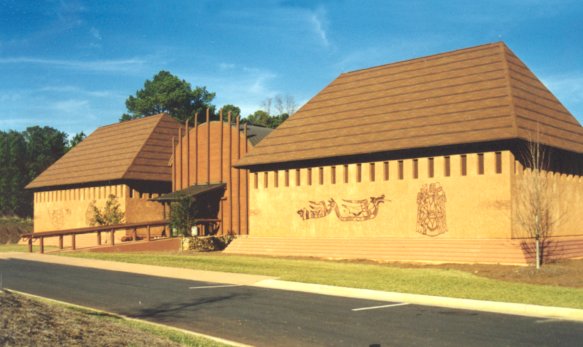 As part of the F. James & Florrie G. Funk Heritage Center, the John H., Sr. & Ethel C. Bennett History Museum focuses on the history and art of the Southeastern Indians and European settlers.

Through artifacts, exhibits, dioramas, and interactive computer programs, the Funk Heritage Center interprets 12,000 years of Native American history and the pioneer experience in the Appalachians.

The center building (lobby) is an accurate recreation of an Iroquois longhouse (the Iroquois were the ancestors of the Cherokee Indians) and the side buildings are representative of Mississippian wattle and daub, thatched roofed, mound houses.

While the Cherokee language is rooted in the Iroquoian language, the Mississippians spoke Muskogeeian. Among he descendants of the Mississippians are the present day Creek and Seminole Nations.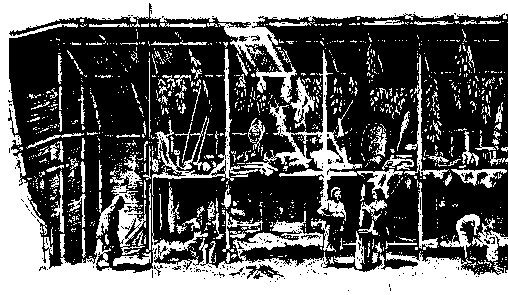 The interior of an Iroquoian longhouse.

Mississippian mound houses.