The Hike-Inn Lodge
Amicalola Falls State Park
---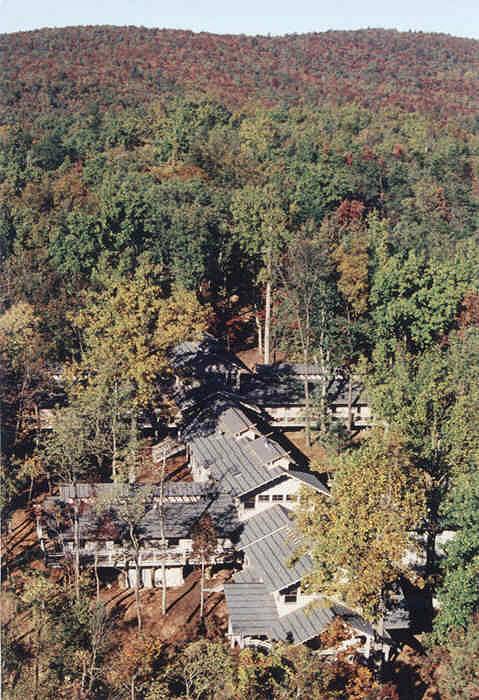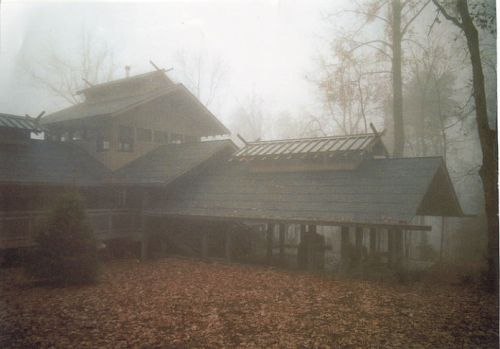 Amicalola, a Cherokee Indian word meaning "tumbling waters," is an appropriate name for these 729-foot falls, which are the highest in Georgia. An eight-mile approach trail leads from Amicalola Falls to Springer Mountain, the southern end of the 2,150-mile Appalachian Trail. With plenty of hiking trails, this park offers a great way to see one of Georgia's most picturesque wonders of nature.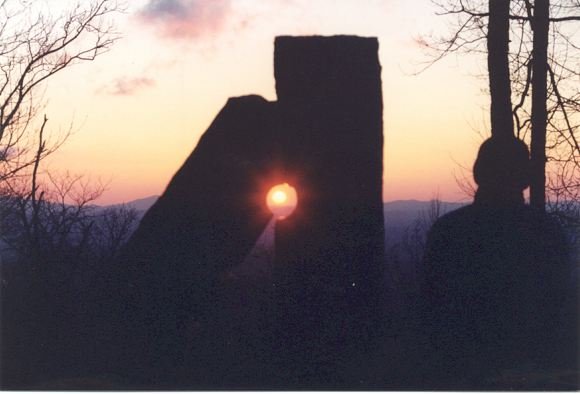 Spring Equinox at the Granite Equinox Marker
A 5-mile hike leads to more unique accommodations at the new Len Foote Hike Inn.