Reinhardt University
Falany Performing Arts Center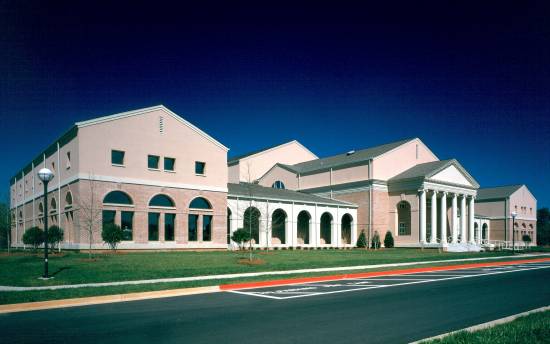 Reinhardt College, located in Waleska Georgia, is a four-year liberal arts college affiliated with the United Methodist Church founded in 1883.
The 540-acre Main Campus is located in Waleska, Ga., about 45 minutes northwest of Atlanta, Ga., and is easily accessible from I-75, I-575 and Ga. 515.
The campus is a meandering green space with classical style structures for housing and classrooms. The location of the campus promotes an atmosphere of the gentile south.
The 50,000 Square foot Falany Performing Arts Center is the new hub for all aspects of visual and auditory communication and houses state of the art systems and equipment. The main components consist of classrooms, instrument practice rooms, a full television broadcasting studio, and a grand Concert Hall.